next race

()
01.01.70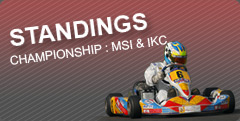 featured driver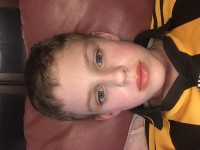 William Harron
Mini Max
latest news
IKC Championship 2018
November 19, 2018, 11:19 pm
Click standings and you can view IKC championship points , any queries contact info@irishkarting.com . Trophies awarded 1st, 2nd, 3rd Senior X30 , X30 Masters , Mini Kart Comer , Mini Kart Iame . 1st Rotax Max . 1st to 5th Cadet Novice , 1st to 5th X30 Junior , 1st to 10th Iame Cadet . Well done to all IKC Members .
IKC
M.I Number Registration
January 12, 2018, 9:49 pm
You can register for the 2018 Motorsport Ireland Karting Championship and race number on the M.I Karting fb page.
2018 IKC Membership
December 15, 2017, 9:50 pm
2018 IKC Membership from now available to download from the form section, you can post your licence application form along with your IKC membership form address on membership form, we will stamp your application and post it on to Motorsport Ireland for you, make sure forms are filled out correctly and correct fees included, also include a stamped address envelope to Motorsport Ireland. Enquiries to info@irishkarting.com
IKC
Advertising
April 18, 2017, 3:43 pm
If you are interested in putting an Ad up on our website please contact info@irishkarting.com for details.
GET INVOLVED!!!!!!!!
March 15, 2017, 9:53 pm
New blood is required in the planning and organising of kart race meetings.Currently there are five people deciding on how the meetings should be run by the Irish Karting Club with no input from those involved in kart racing .INPUT IS URGENTLY REQUIRED FROM TEAMS, PARENT/GUARDIANS, AND MOST OF ALL DRIVERS,so please get involved so we can all continue racing.
You can get involved by emailing info@irishkarting .com and we will let you know when the next meeting will be held in respect of the meeting due to be held on 2nd April 2017 at Whiteriver Park