next race
Season Over. Check back soon!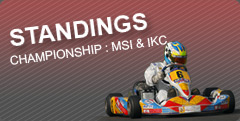 featured driver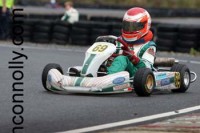 Evan Naylor
Cadet
latest news
MI Championship Round 9 SKC Round 2
September 15, 2016, 9:13 pm
You can Download your Entry Form
HERE
and Your Regs
HERE
IKC 2016 CHAMPIONSHIP STANDINGS
August 31, 2016, 9:34 pm
IKC Championship Standings are now available to view,.Any queries contact zmarkey@sdublincoco.ie or info@irishkarting.com
IKC Club membership form 2016
July 16, 2016, 2:14 pm
Download your 2016 IKC Membership Form
Here
MI ROUND 1 RACE RESULTS
March 9, 2016, 4:55 pm
PLEASE NOTE ALL RESULTS PUBLISHED FROM MYLAPS ARE PROVISIONAL
FINAL CHAMPIONSHIP STANDINGS
September 29, 2015, 2:05 pm
Final standing in the 2015 Championship are now available for viewing. All quieries and amendments to
zmarkey@sdublincoco.ie
by the 13th October 2015.